UPCOMING EVENTS
PAST RUDRAM 11 EVENTS
PAST PILGRIMAGES
PAST WORKSHOP EVENTS
Rudram 11 - Amsterdam, The Netherlands (28th of January 2017)
Rudram 11 is a Veda Union project with the goal to organize 11 times continuous chanting of Sri Rudram Camakam hymns at 11 different locations in Europe. These magnificent hymns will thus be chanted overall 121 times in different locations by numerous devotees of God and will spread the sacred vibration throughout European subcontinent.
The ninth of 11 such unique Rudram chanting events was held in Amsterdam, The Netherlands on Saturday, 28.1.2017.
Beautiful altar
Registration desk
Announcements for the day
Sharing the experiences of Vedas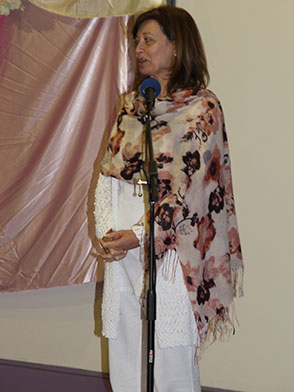 Sharing the values of Vedas
Hall reverberating with Vedic chanting
Serving with love
Devotional program
We wholeheartedly invite you to an eight Rudram 11 event which will take place in Moscow (Russia) on 20th of May 2017.
From the depths of our hearts we thank everybody who helped organize this event or participated in any way. We eagerly anticipate the next Veda Union Rudram 11 event.