UPCOMING EVENTS
PAST RUDRAM 11 EVENTS
PAST PILGRIMAGES
PAST WORKSHOP EVENTS
Rudram 11 - Sarajevo, Bosnia and Herzegovina (19th of March 2016)
Rudram 11 is a Veda Union project with the goal to organize 11 times continuous chanting of Sri Rudram Camakam hymns at 11 different locations in Europe. These magnificent hymns will thus be chanted overall 121 times in different locations by numerous devotees of God and will spread the sacred vibration throughout European subcontinent.
The fifth of 11 such unique Rudram chanting events was held in Sarajevo, Bosnia and Herzegovina.
Beautifully arranged altar
Event poster
Gathering and morning snacks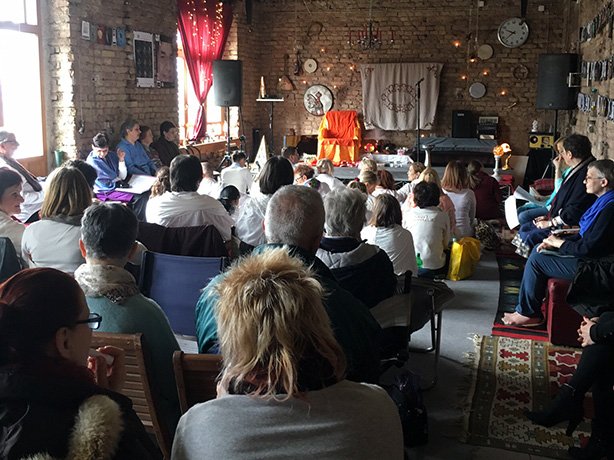 Ready to start with the morning proceedings
Vojko delivering the inaugural address
Branimir summarizing the importance of Rudram
Vojko handing sacred
spatika lingam
to Ms. Dunja Mašić
Chanting in full swing
Sri Sathya Sai Paduka Puja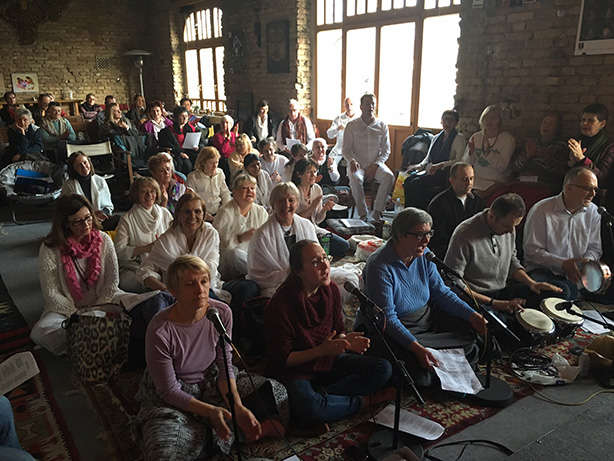 Bhajans by the local bhajan group
We wholeheartedly invite you to a sixth Rudram 11 event which will take place in London (United Kingdom) on 21st of May 2016.
From the depths of our hearts we thank everybody who helped organize this event or participated in any way. We eagerly anticipate the next Veda Union Rudram 11 event.